I provide a tailored cybersecurity performance-based coaching program focused on the individual needs of each client and delivering results.
I strive to shine a light on the value of others so they can see it in themselves.
Are you struggling with advancing your cybersecurity career?
What if progressing to your next role didn't have to feel so overwhelming, uncertain, and disappointing?
What are you missing out on by waiting to make that decision to growth into your future self?
Certainty, Significance, Contribution or even Variety to do more…
You know you have the knowledge, skills, and abilities to reach that next level... but your efforts just aren't working.
It's not because something is wrong with you, it's because there is something wrong with your strategy.
I focus on high level individual performers, managers and directors focused on the next stage of their careers!

Good news: You've found the right person to help you fix that.
3-Step Approach Of My Coaching Program


DEFINE YOUR CAREER GOALS AND OBJECTIVES
Provide a custom program based on your bespoke needs and your career journey
 DEFINING YOUR VALUE
Work with you to highlight your value and help you with effectively marketing yourself to potential employers
 ACHIEVING YOUR GOALS
Providing you with customized support throughout your journey to help you achieve your goals
The CPF Coaching Approach

CORE COMPETENCIES
The CPF Coaching program focuses on the development of the following Core Competencies as part of a candidates digital profile.

 Self-Discovery

 Branding

 Networking

 Execution
---
We fully expect you to grow your career, by attaining your goals!
In today's competitive environment, some of the most successful business leaders have experienced tremendous benefits from coaching.
Results have included increased revenue and productivity, career advancement, higher employee retention, and the development of more effective business strategies.YOU will define the agenda. YOUR results will vary depending on how long we work together and what actions YOU take.

In coaching: I shine a light on the value of others so they can see it in themselves.

Mission: I help develop the leaders of today, that will help the generation of tomorrow. Let's advance your cybersecurity career

Coaching is an ongoing conversation where we provide encouragement, guidance, and honest feedback, as YOU pursue YOUR personal and professional goals. We fully expect you to grow your career, by attaining your goals!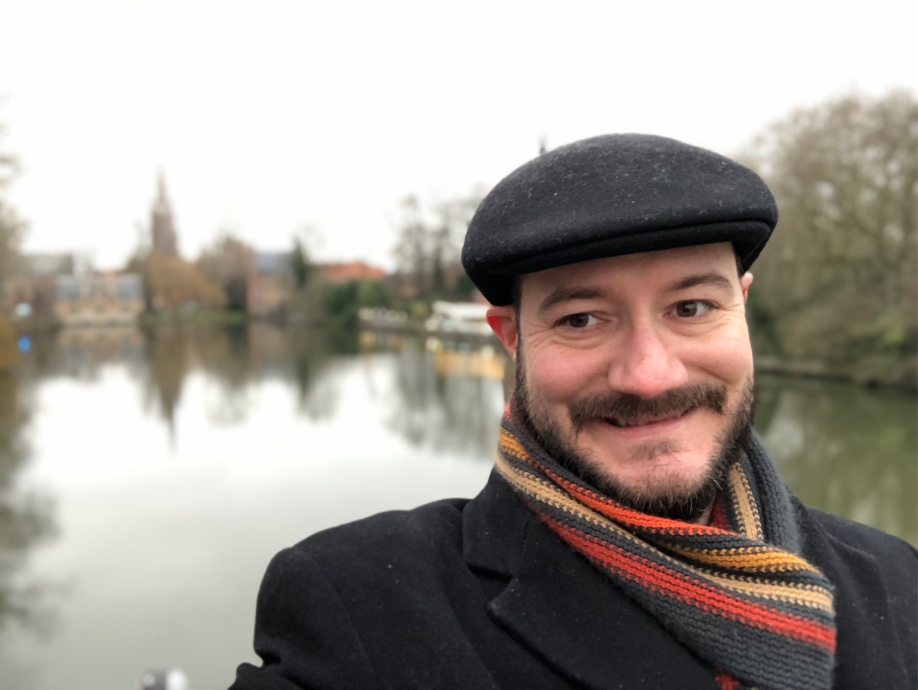 Let me get you to the next stage of your career through performance career coaching.
I have 15+ years as an experienced Information Security Manager, Adjunct Professor, and Cybersecurity Strategist with a passion for customer service, process improvement, and information security. Managing teams of over 30+ people across multiple locations and have been a people leader for over 10+ years.
I am very passionate about finding out what drives people and then developing a path that helps optimize their performance, skills, and competencies, both for the business and their career.
I have trained hundreds of people to go from where they were to where they wanted to be. They were the ones to put in all the hard work. I had the amazing pleasure of coaching and guiding them along the way, helping them overcome obstacles, setting practical goals, and working towards accomplishing their dreams.
I focus on helping my network through my coaching business CPF Coaching that focuses on helping mid to senior career candidates who are looking to transition into cybersecurity over or leveling up in their cybersecurity careers. I help them focus on their target 🎯 areas and grow.
I strive to shine a light on the value of others so they can see it in themselves. Through Cybersecurity focused career coaching, I help professionals who are looking to level up their cybersecurity careers, to achieve amazing results, and complete their larger goals. I have been trained and certified by the John Maxwell Certified Coaching approach.
Thanks for submitting your information! Please continue with the checkout process.
Frequently Asked Questions
Can I get a refund if I'm unhappy with my purchase?
If you are unsatisfied with your coaching, reach out to us to see if your purchase is eligible for a refund.
As stated in Teachable's Terms of Use, Coaching IS NOT covered by Teachable's 30-day student refund policy. As such, we highly recommend that you add your own refund policy here.
How do I schedule my appointment?
Upon purchasing coaching, you'll receive further instructions on how to book a time for your appointment.
Can I purchase coaching more than once?
Absolutely! If you find yourself in need of coaching more than once, simply purchase the coaching again.